How Pricing Works
Eye4Fraud pricing works on a percentage model. We take a small percentage of the processing total, which depends on the list price of your item and the volume of sales.
How much does fraud cost? A lot.
A lot more than fraud protection, that's for sure.
Sound familiar?
Monday Morning Mishaps
It's a regular Monday morning at the office, when one of your account managers calls you to his desk. Something in his voice makes your stomach drop and your heart rate increase. He shows you a notification of the latest chargeback — $7,500. Seven and a half thousand dollars that will now come out of your pocket. This, in addition to the chargeback you got last week…and the week before that.
The Low-Value Hiree
You've now experienced the danger of fraud firsthand. Looking at the numbers, you realize fraud is costing you too much. So you decide to up your game by hiring a full-time employee to deal with your fraud. They've got to be trained now, and you're worried they'll make mistakes. Plus, you start wondering whether paying their salary is the best use of your money.
A Tight Ship…and Money Overboard
Next, you decide to take matters into your own hands. You've been burned by fraud and you've had enough. No more shipping internationally, no more approving too-expensive orders, no more shipping if the billing info doesn't match. You haven't gotten a chargeback in months and all's good... until you crunch the numbers and realize you've lost hundreds of good orders … and thousands of dollars.
Take a hard look...are you gaining or losing by fighting fraud on your own?
What our customers say about us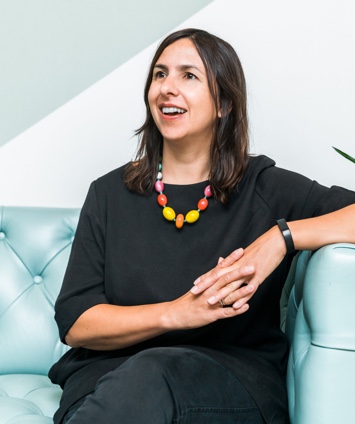 Our revenue has increased by 5% thanks to Eye4Fraud. No one does fraud verification better. They ship out orders we're not sure about, allowing us to get more sales.

Adi Shiloach, ShopSmartTVs.com

Thanks to Eye4Fraud's service, I was able to extend into international countries — even into some 3rd world countries — knowing that I am well-protected and insured.

Abe Indig, CEO, Makari de Suisse (Makari.com)

Verified customer

Previously we were cancelling about 10% of our orders due to suspected fraud. Now we can just look at Eye4Fraud's report and know what to ship.

Sam, Director of Ecommerce, Oved Apparel

Verified customer
STOP losing money to fraud!
If you've had enough and want to keep your money where it belongs,
reach out to us here for a customized quote.
A friendly human will contact you within 2 business hours (yep, hours ... not days).